Calgary, a city known for its breathtaking landscapes, dynamic urban lifestyle, and strong sense of community, offers a diverse range of neighborhoods, each with its unique charm and appeal. For those seeking the perfect balance between modern urban living and the comforts of a welcoming neighborhood, townhouses have become an increasingly popular choice in Calgary's real estate market. In this article, we will explore some of the most desirable townhouse neighborhoods in Calgary, highlighting their distinctive features and attractions.
1. Beltline:
As one of Calgary's most vibrant and sought-after neighborhoods, Beltline is a prime location for townhouse living. Situated just south of downtown, Beltline offers a thriving urban atmosphere with an array of trendy restaurants, cafes, and boutiques. Townhouses in Beltline often feature contemporary designs, rooftop patios, and proximity to popular city parks like Central Memorial Park and Haultain Park. With a mix of historic homes and modern developments, Beltline appeals to a diverse range of residents, from young professionals to families.
2. Kensington:
Kensington, located northwest of downtown, is a trendy and culturally rich neighborhood that exudes a bohemian vibe. The townhouse offerings in Kensington blend harmoniously with the area's eclectic architecture and pedestrian-friendly streets. Residents enjoy easy access to an array of boutiques, art galleries, and live entertainment venues. The nearby Riley Park provides a lush green space for recreational activities, making Kensington an ideal spot for those seeking a mix of urban convenience and outdoor leisure.
3. Inglewood:
Nestled along the Bow River, Inglewood is Calgary's oldest neighborhood and is known for its historic charm and artistic flair. The townhouses in Inglewood often showcase unique architectural designs and are within walking distance of eclectic shops, craft breweries, and a vibrant arts and culture scene. Nature enthusiasts can explore the nearby Inglewood Bird Sanctuary and enjoy the scenic pathways along the river. Inglewood's townhouse offerings cater to individuals who appreciate a blend of heritage and contemporary living.
4. Bridgeland:
Bridgeland, just northeast of downtown, is a neighborhood brimming with character and charm. Townhouses in Bridgeland are surrounded by tree-lined streets and an inviting community atmosphere. The area boasts a variety of dining options, from quaint cafes to upscale eateries. Residents can enjoy leisurely walks along the Bow River and take advantage of the nearby Calgary Zoo and Telus Spark Science Centre. Bridgeland's townhouses appeal to families and professionals seeking a welcoming and convenient community. The Future of Townhouses in Calgary: What to Expect.
5. Mission:
Located along the Elbow River, Mission is an upscale neighborhood known for its mix of historic homes and modern townhouse developments. The area offers an eclectic array of shops, restaurants, and trendy boutiques, creating a lively and vibrant ambiance. Townhouses in Mission often feature luxury amenities such as private elevators, rooftop terraces, and stunning views of the city skyline. With its proximity to downtown and a myriad of recreational opportunities along the river, Mission is a coveted neighborhood for townhouse living.
6. Hillhurst:
Hillhurst, nestled in the northwest quadrant of Calgary, is a family-friendly neighborhood with a strong community spirit. Townhouses in Hillhurst often feature classic designs, blending seamlessly with the area's historic character homes. The neighborhood boasts a plethora of green spaces, including Riley Park and the Bow River pathway network, making it an ideal location for outdoor enthusiasts. Hillhurst's townhouses offer a peaceful retreat with easy access to urban amenities.
7. West Hillhurst: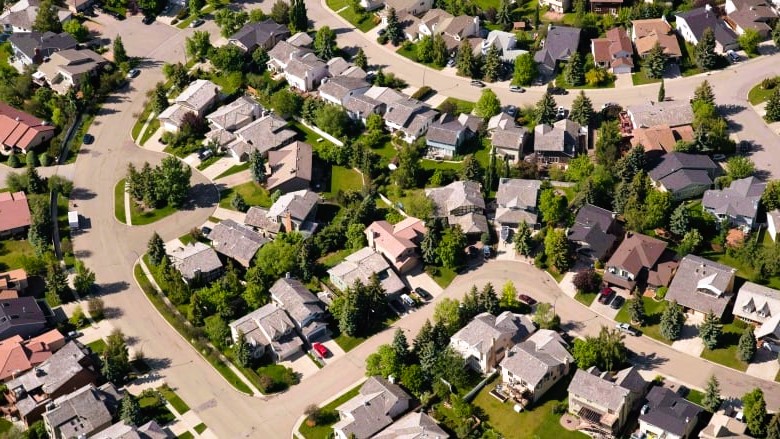 West Hillhurst, neighboring Hillhurst, is another desirable location for townhouse living. With its mix of charming tree-lined streets and contemporary townhouse developments, West Hillhurst appeals to a diverse range of residents. The neighborhood boasts an array of boutique shops, cafes, and local markets, creating a strong sense of community. West Hillhurst's townhouses offer modern amenities, close proximity to schools, and easy access to the Bow River pathways.
8. Aspen Woods:
For those seeking a more suburban atmosphere, Aspen Woods is an upscale neighborhood located in Calgary's southwest quadrant. Townhouses in Aspen Woods provide a serene and family-oriented setting with well-maintained green spaces and nearby parks. Residents can enjoy a variety of shopping and dining options at the nearby Aspen Landing Shopping Centre. With its top-rated schools and tranquil ambiance, Aspen Woods is a sought-after location for townhouse living.
9. Altadore:
Altadore, situated in the southwest part of the city, is a family-friendly neighborhood with a mix of heritage homes and contemporary townhouses. The area offers an abundance of recreational opportunities, including the Glenmore Reservoir and River Park. Townhouses in Altadore feature modern designs and often include private yards or patios. With its excellent schools, convenient amenities, and proximity to downtown, Altadore is a highly desirable location for families and professionals alike.
Conclusion
Calgary's townhouse neighborhoods each offer a unique blend of urban convenience and neighborhood charm, catering to a diverse range of preferences and lifestyles. Whether you are a young professional seeking an urban oasis or a family in search of a welcoming community, Calgary's desirable townhouse neighborhoods have something to offer. As the city continues to evolve, these neighborhoods are set to remain at the forefront of the growing trend of townhouse living in Calgary.
For more information on Calgary's desirable townhouse neighborhoods and other real estate trends, you can visit Wikipedia.