Calgary, the dynamic city nestled in the province of Alberta, Canada, has experienced a significant shift in its real estate landscape over the years. Among the various housing options available, townhouses have emerged as a popular choice for homebuyers seeking a harmonious blend of urban living and community charm. In this article, we delve into the Calgary townhouse market, exploring the latest trends and insights that provide valuable context for prospective buyers and investors.
The Rise of Townhouses in Calgary:
Townhouses, also known as townhomes or row houses, have gained popularity in Calgary for several reasons. As the city continues to grow and expand, townhouses offer an attractive housing option for those seeking a combination of space, convenience, and community living.
Space Efficiency: Calgary's townhouses often boast a thoughtful layout that maximizes space efficiency. With multi-level designs and clever storage solutions, townhouses provide ample room for families and individuals without the maintenance responsibilities of a single-family home.
Urban Convenience: Many townhouses are strategically located in proximity to urban amenities, public transportation, and major thoroughfares. This offers residents easy access to shopping centers, restaurants, cultural venues, and entertainment options.
Community Appeal: Townhouses are often part of well-planned developments that foster a sense of community. Shared amenities, such as parks, playgrounds, and common areas, create opportunities for residents to interact and build lasting connections with their neighbors.
Affordability: Compared to single-family homes, townhouses are often more affordable, making them an attractive option for first-time homebuyers and those seeking to enter Calgary's real estate market.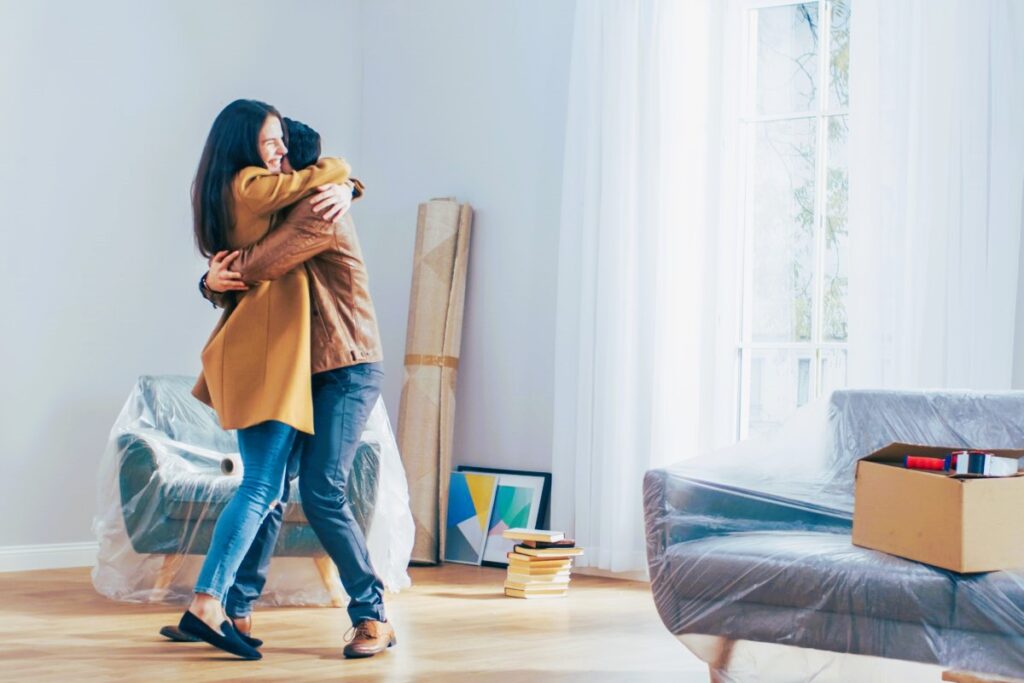 Current Trends in the Calgary Townhouse Market:
As several notable trends have been observed in the Calgary townhouse market, reflecting the evolving preferences of homebuyers and the city's urban development:
Sustainable Features: Homebuyers in Calgary are increasingly seeking townhouses with sustainable features and energy-efficient designs. Developers are incorporating green building practices and eco-friendly materials to meet the demand for environmentally conscious homes.
Smart Home Technology: The integration of smart home technology is becoming a standard feature in many townhouses. Residents appreciate the convenience and security of controlling various aspects of their homes through mobile devices.
Transit-Oriented Development: Townhouses situated in transit-friendly locations are in high demand. With an emphasis on sustainability and reducing carbon footprints, townhouses with access to public transportation appeal to homebuyers seeking a car-light lifestyle. Cozy comfort: hygge in your townhouse in Calgary.
Mixed-Use Developments: Calgary's urban landscape is witnessing an increase in mixed-use developments that combine residential, commercial, and recreational spaces. These developments create vibrant communities where residents can live, work, and socialize within walking distance of their homes.
Renovations and Revitalization: Older townhouses in established neighborhoods are undergoing renovations and revitalization, attracting buyers looking for a blend of heritage charm and modern amenities.
Insights for Homebuyers:
For those considering buying a townhouse in Calgary, the following insights can guide their decision-making process:

Work with a Knowledgeable Realtor: Partnering with a reputable and knowledgeable real estate agent is crucial when navigating the townhouse market. A skilled agent can provide valuable insights, access to the latest listings, and expert negotiation skills.
Assess Neighborhood Suitability: Research various neighborhoods to find the one that aligns best with your lifestyle and priorities. Consider factors such as safety, amenities, schools, and commute times.
Consider Future Growth: Think about your future plans and how the townhouse will fit into your long-term goals. A property that can accommodate changes in family size or lifestyle can be a wise investment.
Review Condo Corporation Documents: If the townhouse is part of a condominium complex, review the condo corporation documents to understand the management, financial health, and regulations of the condo association.
Conduct a Thorough Inspection: Before finalizing the purchase, schedule a professional home inspection to identify any potential issues or needed repairs.
Conclusion:
The Calgary townhouse market offers a compelling blend of space, convenience, and community living, appealing to a diverse range of homebuyers. As the city continues to evolve and prioritize sustainable urban development, townhouses are expected to remain a prominent choice in Calgary's real estate landscape. Understanding the latest trends and insights can empower prospective buyers to make informed decisions and find their ideal townhouse in this vibrant and welcoming city.
For more information on the Calgary townhouse market and other real estate insights, you can visit Wikipedia.